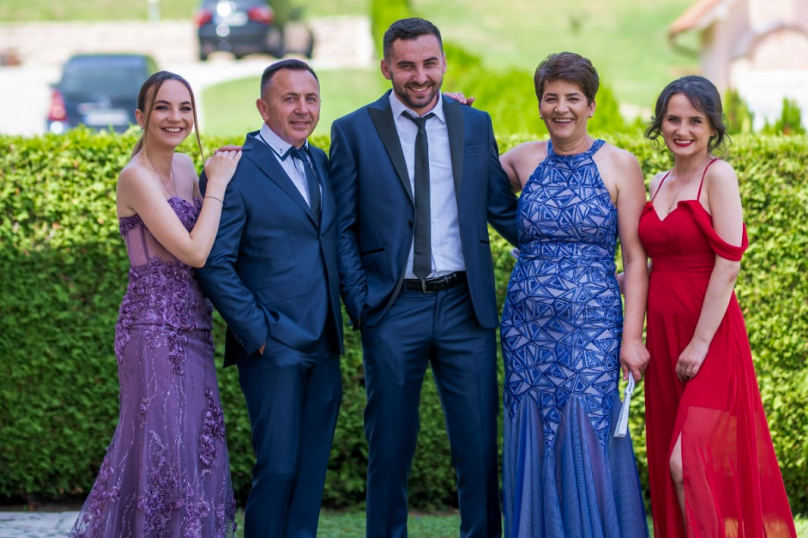 Vin-Metal d.o.o. is a company that produces metal products: chairs, tables, indoor and outdoor fences, balconies, canopies, structures, shelves, and other products according to customer preferences. The entrepreneurial story of the Katava family began in the late 1980s with the "Sweet Secret" store, which quickly developed into three retail outlets, but which, unfortunately, did not survive the devastation of the war.

A new entrepreneurial venture followed the opening of the Bistro Kiss café which was a favorite place to go out in the post-war years. After a fire in which the cafe burned to the ground, Vinko Katava turned to the metal industry and in 2000 opened SZR Metal-Plast production and plasticization of metal products. Five years later, SZR Metal-Plast becomes Vin-metal d.o.o. which focuses on exports to European countries. After finishing school, his son Marinko enters the business and Vin-metal d.o.o. today a successful family company that ranks among 12 percent of creditworthy companies in BiH.

Vin-metal d.o.o. In 2020, it will open a new business unit in Ponijevo, which will consist of a Katava Oil gas station and shop, as well as a cafe with a nostalgic name, Cafe bar Kiss. The Formula betting shop has also been opened within the facility.
Information
Vin-Metal opening hours
7:30-16:00
Katava Oil opening hours
6:00-23:00